Honda Civic Type R Replacement panel filter
There were a few cars that were more talked about than the brand new Honda Civic Type R in 2015, so it is not surprising to see filtration experts Pipercross have been busy creating a high performance panel filter to help the Type R engine breath better.
This new, OEM-sized filter for these newer models fits as a direct swap, offering huge improvements in flow, balanced with significantly longer life and greater engine protection.
huge improvements in flow, balanced with significantly longer life and greater engine protection
Warranty friendly upgrade
With the Civic Type R being fresh from the Honda showroom, its no surprise that owners are looking for a way to safely tune their car without having to worry about the warranty. The Pipercross replacement panel filter uses the factory airbox but can still boast of a 30% increase in air flow over standard OEM style filters. Manufactured using Pipercross's lightly oiled triple layer foam, this design helps filter down to a far finer rate, thus protecting the Honda's engine against damage.
This technology costs less than you would think, the Pipercross replacement panel filter costs a measly £37.99 inc vat. What is great about this is that not only is it easily washable it comes with a comprehensive lifetime warranty.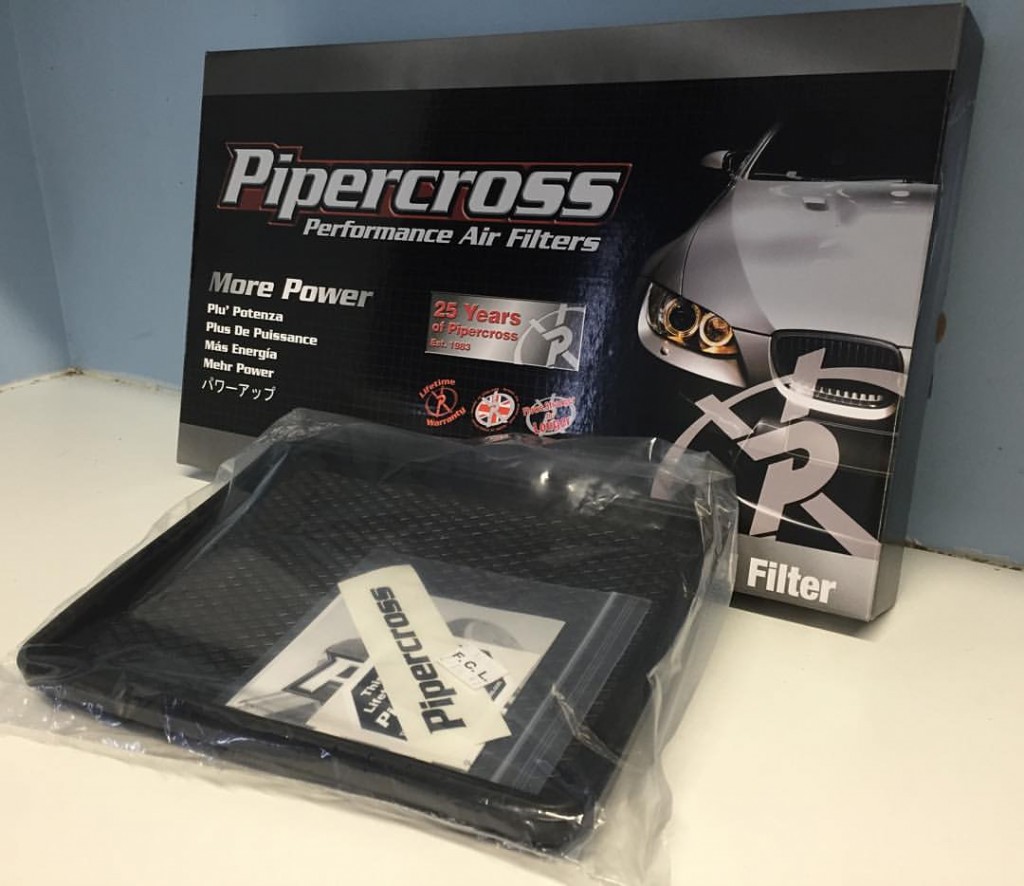 Combines performance with protection
Although designed with performance and longevity in mind, a useful by-product of this optimised induction is that, in most cases, fuel efficiency is often marginally improved too, which is no bad thing, with what we know the Honda Civic Type R is capable of i can see it will be driven conservatively .
The Pipercross panel filter provides a very subtle improvement in induction noise combined with a genuine airflow improvement, making it an essential enhancement for anyone running any of these models. If you decide that you wanted to go for a full intake to maximize performance i can tell you that the Pipercross guys are currently developing an Intake for the Type R so keep your eyes peeled.
For more details on the Pipercross range, please visit www.thepipercrossshop.co.uk or call the team on 01604 707750.
Prices
PP1950 £39.16 + VAT
---
---
---